Security alarm systems and access control
Vanderbilt SPC is a security alarm and access control system that provides a modern, reliable and feature-rich security system and offers comprehensive alarm management functionality for your needs.

SPC Security System - Smart Security

The Vanderbilt SPC security system is one of the most secure and advanced in the industry, detecting intrusions into company premises and grounds, offering extensive alarm management functionality.
With cloud services, customised apps and a dedicated software suite, SPC Security is rightly the market leader in security solutions. It is a professional security system that provides an infrastructure that can be easily adapted to changing requirements, for example by offering a choice of wired or wireless options. Security is at the heart of everything!
If you install, maintain or upgrade alarms systems - SPC is for you!
What functions does the system provide?
Adaptability
You can add as many security panels as your needs and budget allow

Easy navigation
Well-thought-out user interface layout,
for easy navigation

Scalable
Scaling up to 2500 possible users,
512 zones

Door control
Built-in door control - up to 2500 users,
64 doors

Recognised
Some of the most used and best known security panels in Europe

Web server
Built-in web server

SPC Connect - a cloud-based security system solution for monitoring, managing and maintaining SPC panels remotely.

SPC Connect is the cloud support portal for this dashboard. It provides the alarm system with a real-time overview of connected systems and secure connectivity to SPC intrusion panels at one or more sites.
SPC Connect from Vanderbilt is a solution that allows you to connect to the SPC alarm system via the system management cloud.

For system users, it is a secure, powerful interface that meets all needs, including setting and using alarms and viewing in real time.

It allows installers to remotely manage customer alarm systems on demand. As there is no need to physically visit a specific company's building, both time and resources are saved.
Small enterprise

Enables small businesses to provide one-click customer service - giving you the confidence that customers can be answered immediately and remotely.
SPC Connect is scalable, meaning the system grows with your business.
Middle enterprise
The SPC panels are installed on site to remotely monitor, manage and maintain the SPC panels from anywhere via internet access. This allows the service support function to be performed for the company without the need to visit the company itself. Tailored to the specific company by delegating the installation of the panels to engineers.
Global company

Able to clearly delineate roles, e.g. by defining specific permissions and responsibilities, to ensure that the exact regional office or team can be easily identified in the system. A scalable solution hosted on a Vanderbilt cloud server that saves time and money.

What the SPC Connect system provides?
The latest configuration files are automatically backed up

Automated maintenance reports, system events, log viewing
Monitor the secondary alarm transmission system and synchronise time settings

Live streaming for up to 32 cameras, live map with interactive device icons
Switching the whole system or specific areas on/off remotely
Remote control of exits and specific doors
S PC Wireless - discreet and tasteful design
Security needs today are very different from what they were more than 10 years ago, when wireless security first appeared. Today, people need solutions that are mobile and adaptable to their environment - Vanderbilt wireless detectors are! SPCs are designed to complement the changing reality of everyday life and modern living.

Easy to install, pair and configure

SPC Wireless is a cost-effective and reliable intrusion alarm detection range (bidirectional wireless technology that provides easy installation and secure monitoring without the need for wires).

SPC Wireless is designed to fully meet the needs of the end user. With SPC Wireless detectors, you will experience less disruption during installation and afterwards during use. And the ergonomic design of the products is designed to fit into your work or home interior.
SPCs are suitable for personal, retail and commercial use:

Why is SPC Wireless superior to other detectors?

Setting up and installing the SPC wireless detector is quick and hassle-free. You deploy the control panel, connect it to the mains, place the wireless detector in the building and it's up and running! In contrast, a wired solution can take at least a whole working day due to the cable installation work.
The demand for integrated solutions and the growing impact of the Internet of Things (IoT) is an area where Vanderbilt has focused in-depth attention. "We believe that wireless technology with the ability for two-way communication further strengthens the potential of the technology and increases reliability. The Vanderbilt SPC Wirelles product range has many advantages that will make installers' daily work much easier and more convenient," says Oskar Pirags, Business Development Director at ALTAS IT.

Longer operating time

SPC wireless battery life >5 years. Vanderbilt uses industry-leading lithium batteries from Energizer and Varta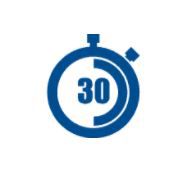 Installation speed

SPC wireless installation is quick and hassle-free
Configurable

Wireless range settings configuration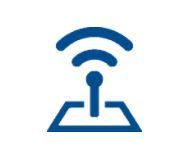 Extended range

Vanderbilt SPC wireless range can be up to 500 metres, depending on the site

Frequently asked questions (FAQ)
Have a question? Want an offer?