WISENET AI video surveillance cameras

As Artificial Intelligence (AI) is becoming more widespread in all industries, video surveillance is increasingly using AI algorithms, which means that the data collected is processed on the existing device (filtered and processed locally on the camera), i.e. using only the technical resources of the camera and no additional external servers are needed to process the analytics data.

Currently, most security cameras send the data to servers for analysis, but with AI, the whole process - data collection, processing - takes place in the camera and finally a predefined result is sent to the server.
This reduces the burden of transferring and storing large amounts of data on the server, thereby increasing efficiency, saving time and reducing server costs typically required for data analysis.

Increases the accuracy of event monitoring by reducing the number of false alarms.

Classifies target objects with attributes.

Minimise data storage requirements.

The resulting data analysis can be configured to ignore video noises such as trees moving in the wind, animals, which can usually be the cause of false alarms when standard motion detection technology or sensors are used to detect activity. This minimises the time and cost lost in false alarms. This, in turn, means that control room operators and security staff can concentrate fully on responding to real incidents and emergencies.
Control room effectiveness
Unlicensed deep-learning video analytics simultaneously detects and classifies different types of objects, including people, vehicles, faces and number plates, supported by Hanwha Vision's unique WISENET AI algorithms that can identify object or human attributes such as:

age group

gender

the colour of the clothes a person wears.

Analysis of the census
WISENET's load monitoring application combines WISENET's P-series AI camera with people counting. AI algorithms built into the AI cameras can be used to accurately count people entering and exiting the premises and the data can be displayed to provide managers with information on the number of people present.

Facial mask identification
The attribute classification function of WISENET P-series AI cameras allows fast and accurate detection of objects with or without a face mask and sends an immediate warning if they are not used where it is mandatory.
Measuring social distance
The AI video analytics-based video analysis of the WISENET P-series AI camera helps operators monitor human distances in public places. They detect distance violations (breaches of a pre-set distance) and instantly transmit an alert to the connected NVR/VMS.

WISENET 4K AI camera range:
PND-A9081 RV
PND-A9081 RF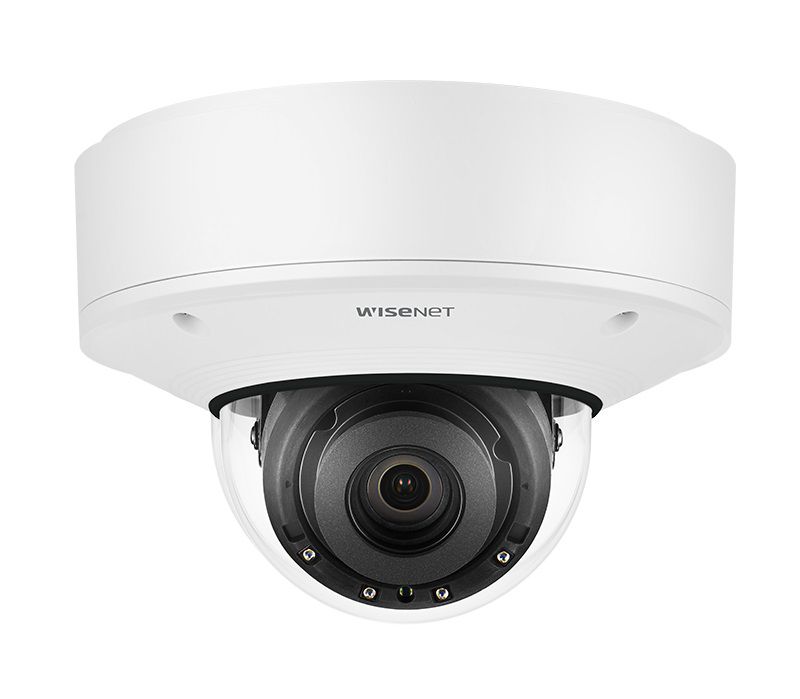 PNV-A9081 R
PNO-A9081 R
PNB-A9001
High-end 2 megapixel AI cameras at affordable costs
In addition to the 4K AI models, Hanwha Vision has also introduced new 2 megapixel high resolution AI cameras, making the benefits of AI technology more cost-effective for budget-conscious users. In a recent firmware update included with the new 2 megapixel cameras and available as a downloadable update for existing 4K models, face mask detection and social distance analysis have been added to the camera capabilities.

The people counting and queue management functionality has also been improved. To help prevent the risk of a fixed number of people and help, for example, shop managers to make better use of human resources, it includes the ability to count people queuing and generate alerts if a certain maximum number is exceeded.
WISENET's range of 2MP AI cameras:
PND-A6081 RV
PND-A6081 RF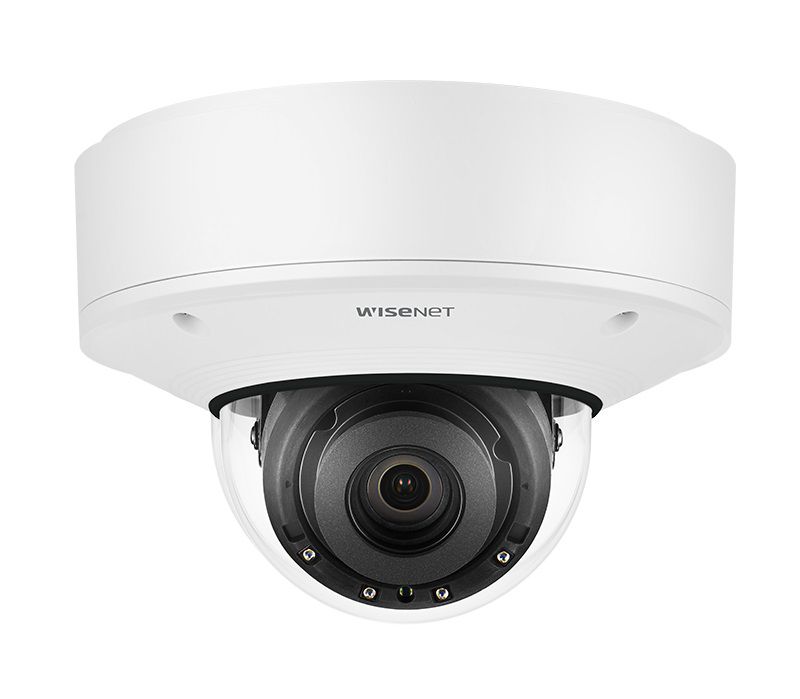 PNV-A6081 R
PNO-A6081 R
PNB-A6001
Have a
question?

Want an offer?